As India's New Coronavirus Cases Are Linked To A Mosque, Some Blame Muslims
NEW DELHI — More than 24 people who attended a mosque gathering earlier this month in Delhi have tested positive for COVID-19, the Delhi health minister Satyendra Jain announced March 31.
So far, nine people have died who attended the March 13-15 event, organized by Tablighi Jamaat, a non-political global Sunni Muslim missionary movement and one of India's oldest Islamic organizations. People from different parts of the world travelled to Delhi to attend the event at the mosque, a popular tourist destination in Delhi. Over 2,000 people attended the gathering, according to media reports.
According to the latest Indian health ministry data on March 31, 35 people have died from the virus and 1,238 people are infected.
On March 24, India's Prime Minister Narendra Modi announced a nationwide lockdown, asking the country's 1.3 billion people to stay inside for 21 days on only four hours' notice. Delhi's international airport had shut down just days before.
Pictures soon flooded social media showing hundreds of thousands of migrant workers crowding into buses in cities and attempting to walk hundreds of miles to their native villages. Other videos show police forcing the homeless off Delhi's streets, unable to indicate where they should go. About 80 percent of India's workforce relies on the informal cash economy. They are more worried about dying from hunger than the coronavirus.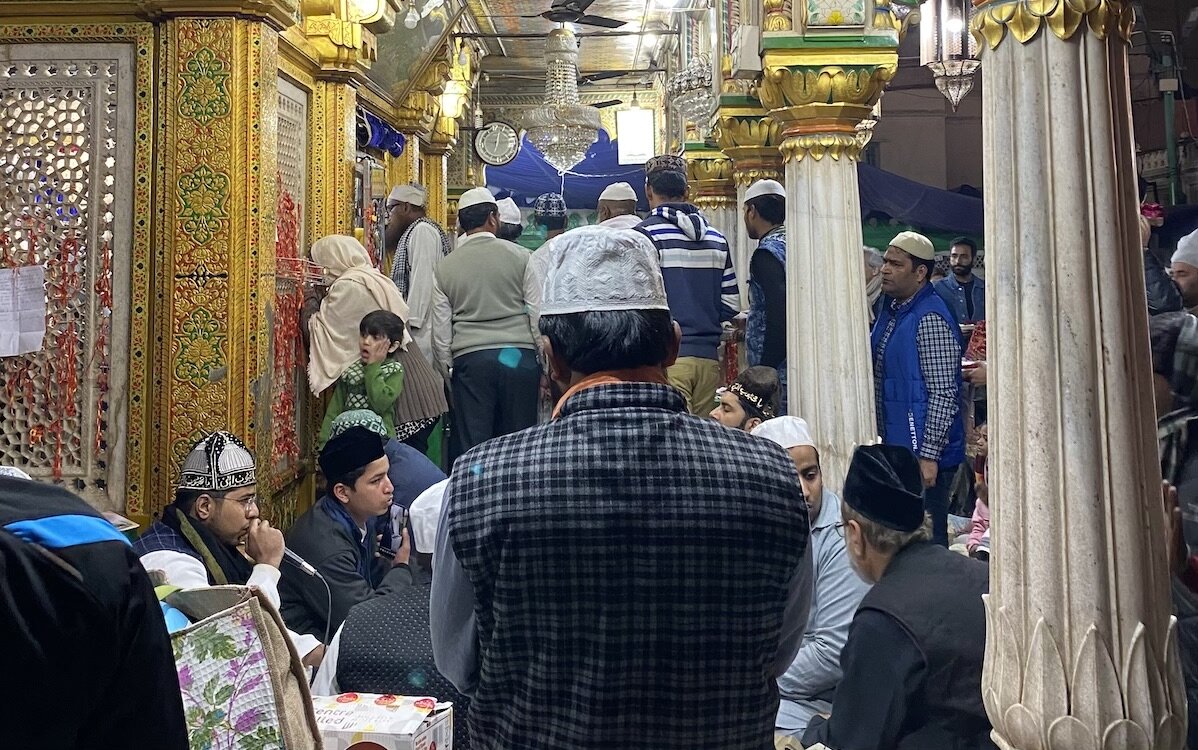 The Delhi police have sealed off the headquarters of the organization, which was housing more than 2,000 people for weeks during the lockdown, the authorities in Delhi claim. Over 700 people were moved out in buses and quarantined in different parts of the city, while more than 300 were hospitalized with symptoms of the virus on March 30.
The Delhi government asked the police to register a criminal case against Tablighi Jamaat for flouting lockdown guidelines and not maintaining social distancing.
Modi's ruling Bharatiya Janata Party (BJP) has been criticized on many counts for the manner of its lockdown and discrimination against Muslims, about 200 million Indians or 14 percent of the majority-Hindu nation. In late February, the country saw its worst violence in decades as a Hindu mob attacked Muslims protesting a citizenship bill that excludes migrants who follow Islam, killing more than 50 people, mostly Muslims, and displacing hundreds whose homes were burned. The hashtag #CoronaJihad began trending on Twitter as many BJP supporters blamed Muslims for spreading the coronavirus in India, even though many of the coronavirus cases are not linked to the mosque gathering.
"In india, these terrorist skull caps are spreading Corona in india," Twitter user Ashish Mishra Punewale tweeted March 31. "80% Corona Infected people are Muslims."
The Islamic organization defended itself in a statement saying the voluntary lockdown announced March 22, two days before announcing the mandatory lockdown, left the visitors stranded in the mosque. The authorities point out that the government had banned gatherings of more than 200 people in Delhi weeks before the lockdown was announced.
According to The Hindu newspaper, Indian authorities plan to ban 800 Indonesian preachers who visited the mosque, saying they violated their tourist visas by participating in the religious gathering.
Others point out that Tablighi Jamaat is far from the only religious group to continue holding gatherings past the various bans and lockdown.
Yogi Adityanath, the chief minister of the northern, populous state of Uttar Pradesh and a Hindu nationalist monk, defied the lockdown order to participate in a ritual to move an idol of Lord Ram to its temporary structure atop a demolished mosque site that will seat a newly constructed Hindu temple in the holy city of Ayodhya.
Ayodhya was ready to welcome an estimated 1 million devotees from across India for a fair March 25 to April 2 celebrating the birth of Lord Ram. The government asked locals to celebrate the festival inside their homes and sealed the borders around the city.
The annual festival had an added significance this year as it was the first one since India's Supreme Court ruling in November that allows Hindus to build a temple to Lord Ram on the land where a Hindu nationalist mob illegally demolished a 16th century mosque in 1992, leading to deadly riots that killed thousands across the country, mostly Muslims.
The celebrations also coincide with another nine-day long Hindu festival called "Navaratri." During the nine days, Hindus worship nine forms of the goddess Durga, the goddess of war against evil and demonic forces that threaten peace, prosperity and righteousness.
"This year, we, the monks of Ayodhya, wanted the fair to be historic," said Mamata Shastri, the first female monk of Ayodhya, who also owns a temple in the city. "We were expecting a historic crowd in the city. The preparation was undergoing for months. But no one knows what lies in the future."
Avinash Giri is a Delhi-based reporter and Poynter-Koch fellow for Religion Unplugged.
Avinash Giri
Avinash Giri is a Poynter-Koch fellow reporting for Religion Unplugged. Giri, also a member of StoriesAsia, covers religion, politics, human rights, life and culture in India.